Ever think about how you have all these beautifully designed Tableau dashboards in your Company account, but half of the people this data is relevant to never look at them?
Damn, half of them might not even know they exist.
And half of those people probably never even heard of Tableau even though they've had a license for 14 months.
What if you could schedule all Tableau Reports relevant to them, and have them send to their Slack and their Email every monday morning?
Imagine how little random data requests you would be handling, if all the people were just served with their data weekly or even daily. You have come to the right place now, friend. Let robots do the robot work.
Here comes PushMetrics simple Reporting:
1. Attach Tableau dashboards or charts.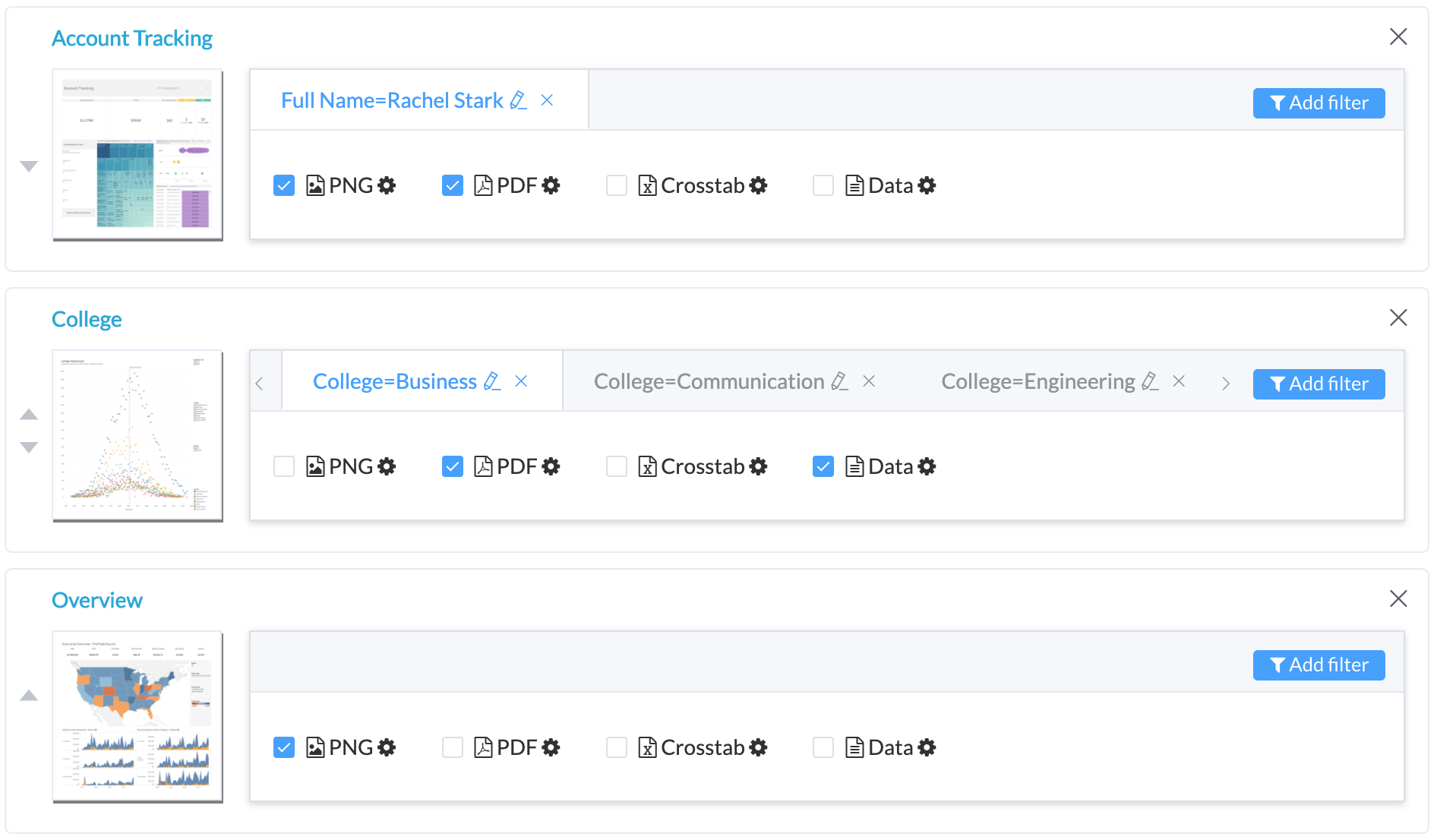 2. Set an Interval.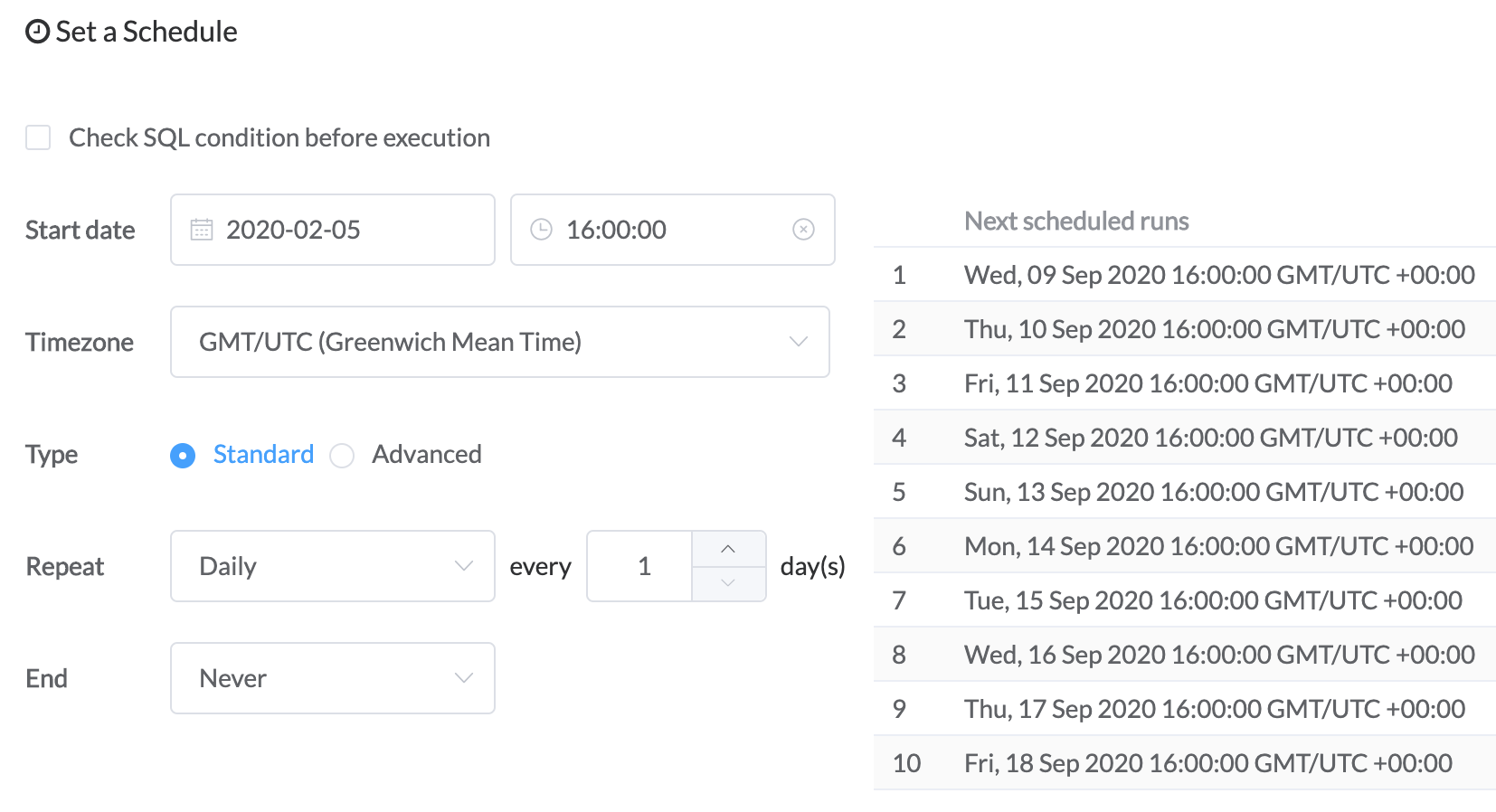 3. Set the Destination(s) and Recipient(s).

4. Never think about this job again.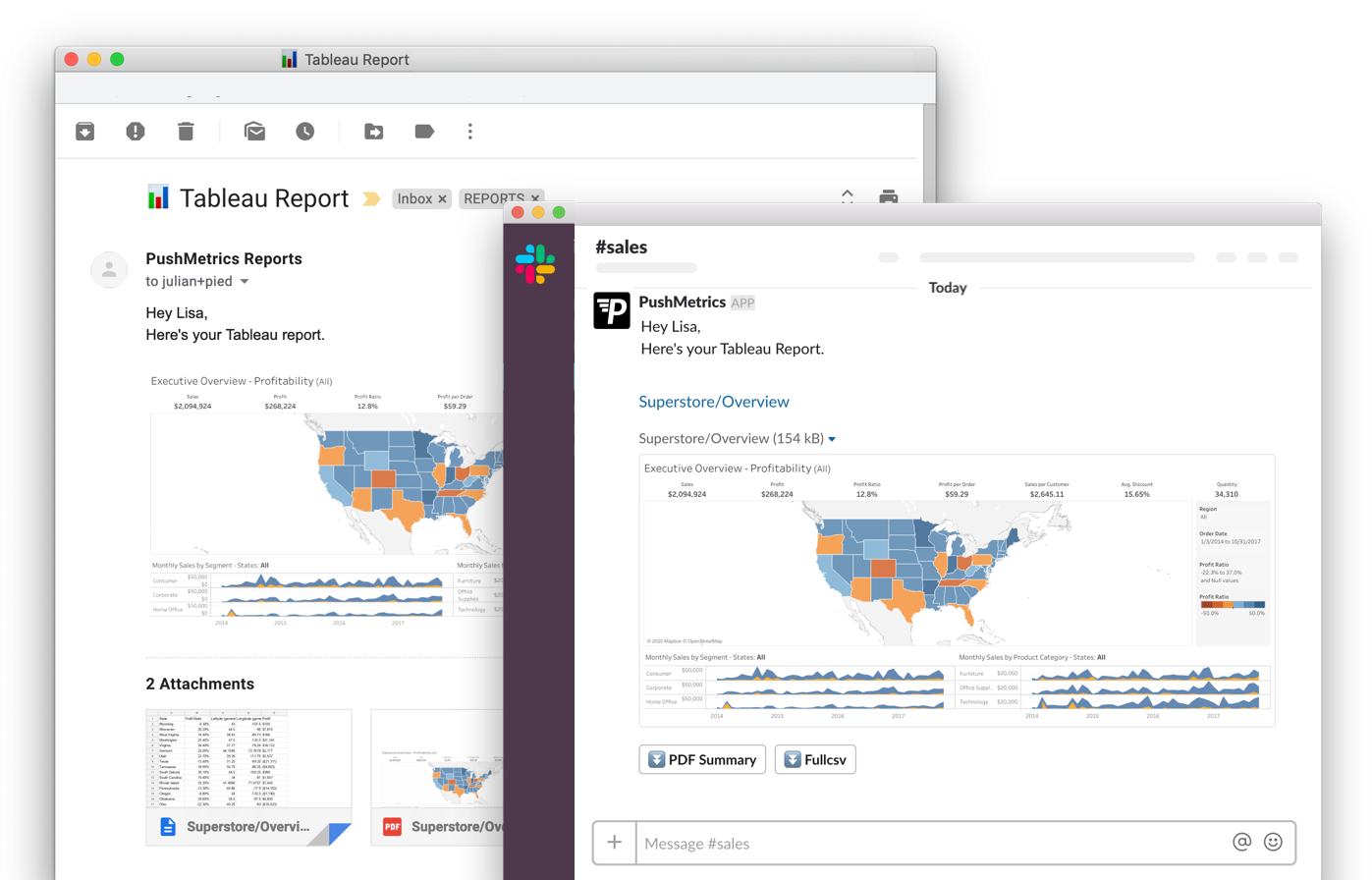 Serve this report with a Reload button so that recipients can get fresh data straight from Slack.
Learn how one Mail Merge Report can replace 100s of Simple Reports.
Also check out the Slack-App page to see how people can request Tableau Views straight from their Slack.