There is much more the Slack App than pushing automated Workflows to your groups or team members. Slack commands allow you to access all of the content that is connected to PushMetrics while in the app.
Get an overview by firing up the app in a chat window:
It shows a PushMetrics message with a box from which you can navigate attachments that are ready to be shared in your channel.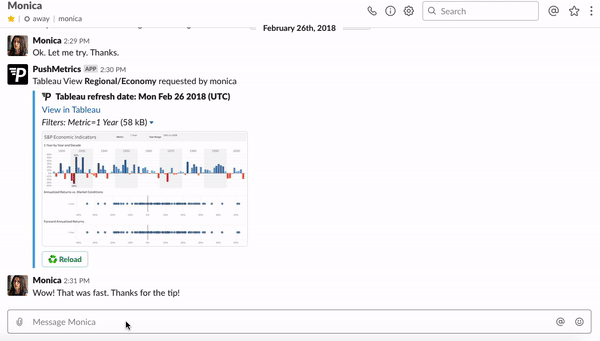 Add a search term to the above command and it will return a hit or a choice of its findings.
Is is also possible to send a report immediately converted to pdf (or xlsx, csv, crosstab).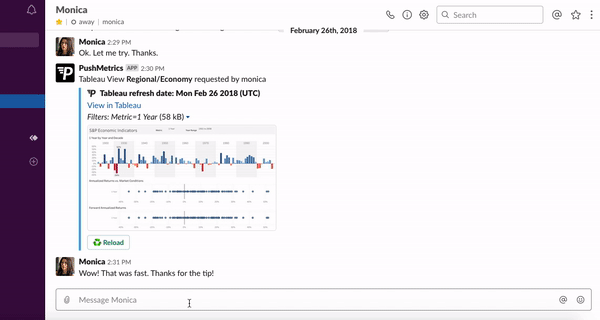 /pm ViewName -f FilterName=FilterValue
Another great option is to send a Tableau View with a filter pre-written in the message.