At PushMetrics we develop tools that make handling data, reports, and analytics more user friendly.
Currently our best selling product is our Tableau to Slack integration, which allows our users to access all of their Tableau content straight from their Slack chat windows. In addition we have developed a sophisticated Workflow tool that will schedule your reporting and share your Dashboards to Slack users or channels, or via Email. In combination with Apache Superset this Workflow tool allows our clients to access data from any database, or Tableau, and schedule reports with individual filtering to massive amounts of recipients. This has resulted in an ever growing amount of Use-cases, ranging from simple weekly sales reports, to Workflows that run periodic tests on a database, alerting its recipients when certain conditions are met.
Tableau to Slack Integration
Send Tableau reports directly to teammates on your Slack channel.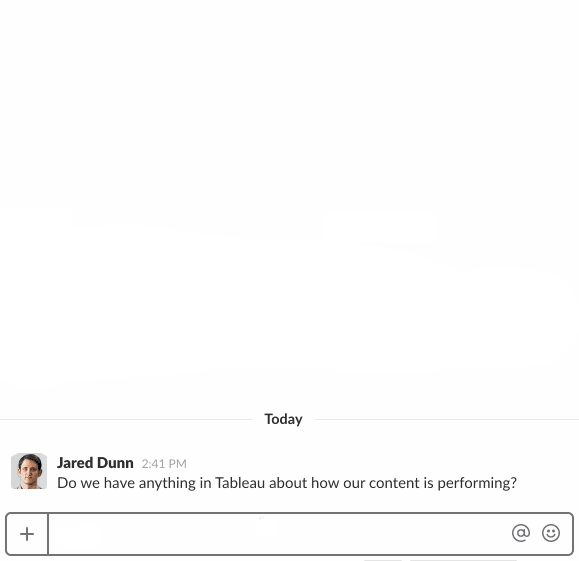 Automated Workflows for your Reports
Create your simple Report or using the Mail Merge Feature to deliver customized reports for each of your contacts.

Apache Superset as a Service
A powerful BI app in your hand, with a simple interface that allows you to create and share dashboards.