Keep track of Companies Trialing your Product. Alert your Customer Success teams about low usage in key accounts. Send out scheduled SQL Queries of Key Values. Update the whole team of all orders that happened over night.
Sending an SQL Query straight to slack
For a lot of important KPIs in most companies it is not really necessary to maintain a chart or Dashboard. Sometimes simple numbers and Tables are the way to go. Using PushMetrics you can now schedule the result of an SQL Query to Slack or Email in simple HTML text format. The way we use that for our own purposes is that we make sure the whole team is aware of costumers that are decreasing their use of the Application. It may seem unnecessary to send this data out to everyone, but you might be surprised who may have been in contact with a client or knows someone at the company. Here is a sample table I made for display: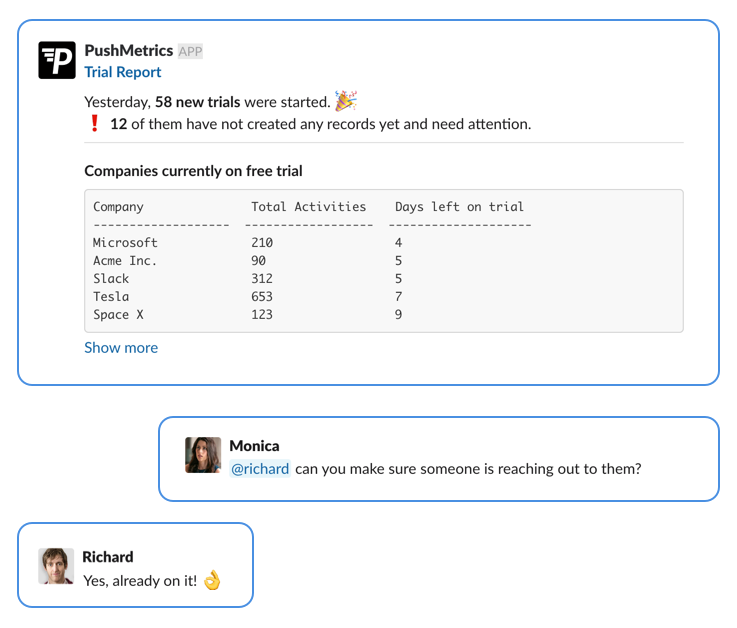 For us, this is one of the daily charts that we send to a channel dedicated to giving a daily overview of current data. So whenever we get to work in the morning, you get an update of what is currently happening - and if you ever need to check throughout the day, you do not have to bother looking at big Tables or Dashboards. You just come to the Slack daily KPI channel and have a look.
Here is how its done:
1. Write your SQL in the SQL Editor.

2. Click Explore.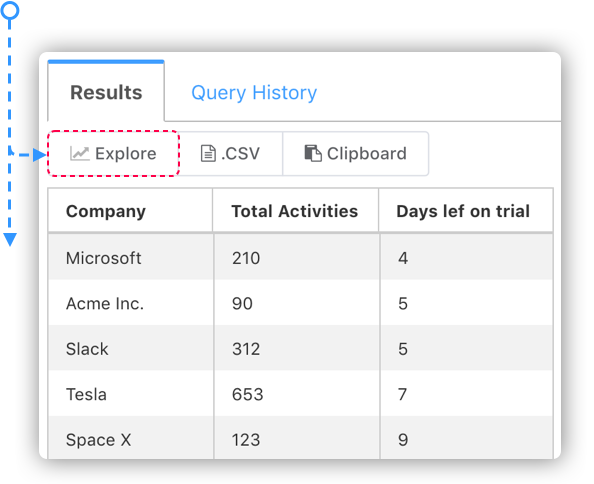 3. Save your Table as a chart.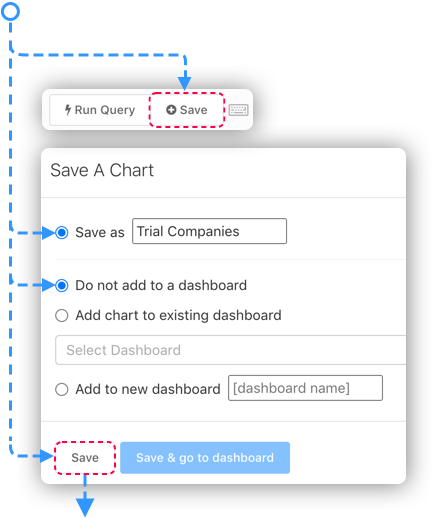 4. Attach said Chart to a Workflow and choose 'Text' as Format.

5. Schedule your Query, or request it using the Slack App anytime.

When designing for Slack, keep in mind that:
Slack chat-windows are not very large. About 3-4 Columns will likely fill the whole screen.
On Mobile, even 2-3 Columns may be too large. Consider your Audience.
Don't send out 100s of rows and crowd the whole Channel with Tables.