Learn how to send a CSV export from an SQL Query or Tableau view straight to an FTP or SFTP server.

Its not uncommon that clients want full inside into their data. Something that happens to Data Engineers all of the time is having to export CSV files and sending them all kinds of ways. PushMetrics now allows you to convert any Tableau view or SQL Query to CSV and send it straight to an FTP server.
1. Choose your attachments. Choose 'Data' and give the file a name, if you like.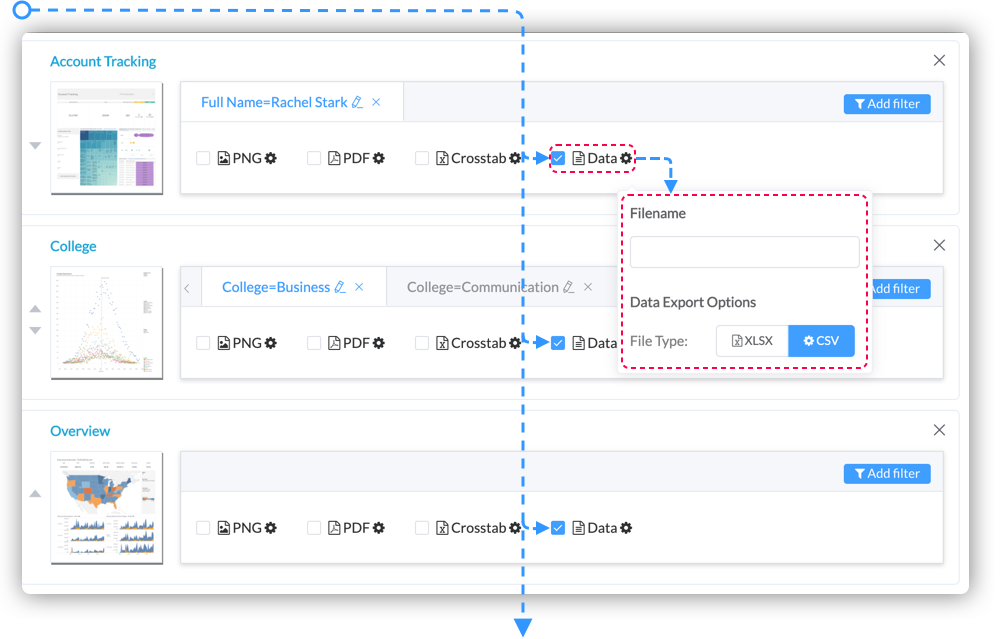 2. Set Schedule.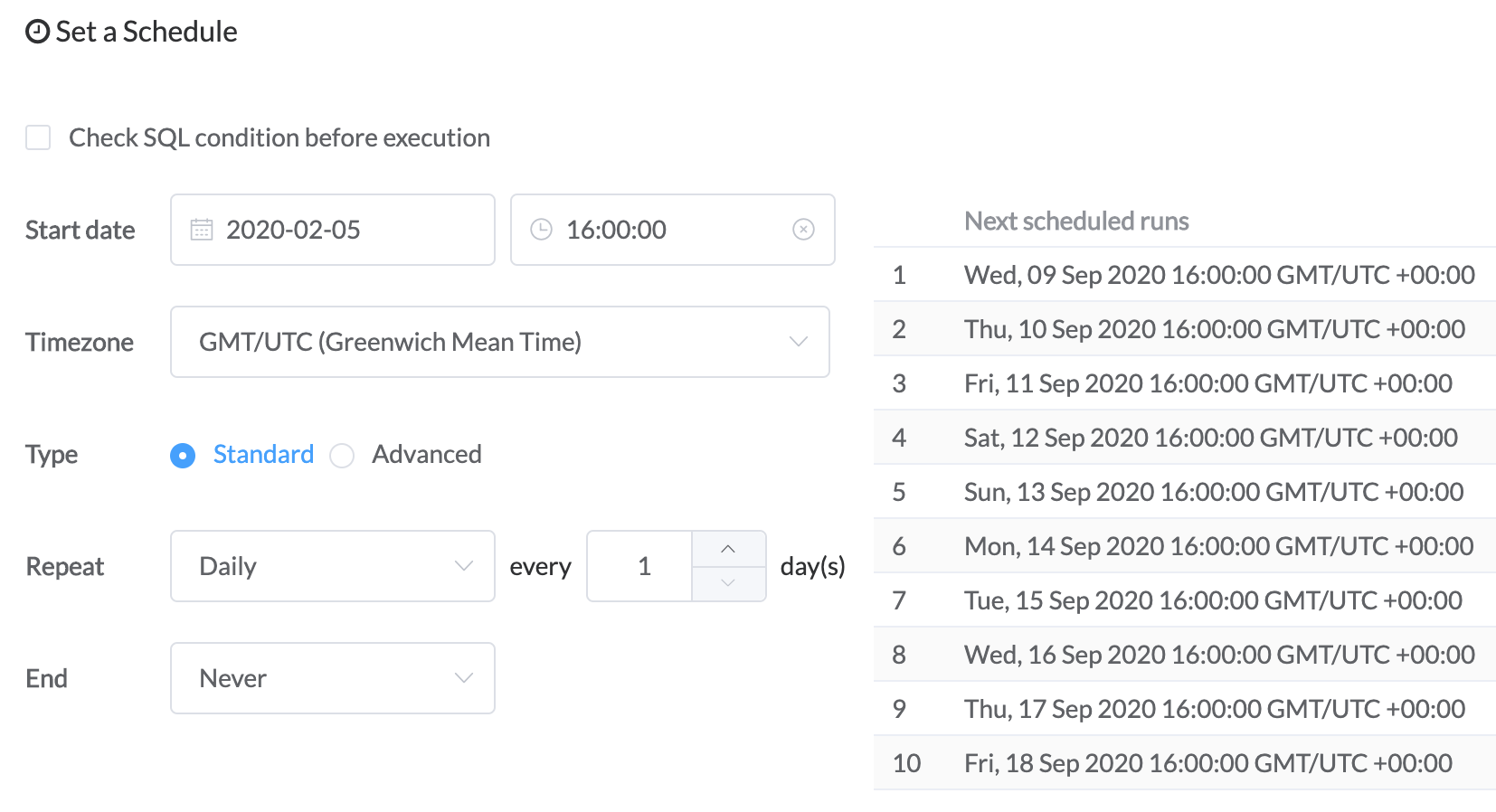 3. Choose FTP Server as destination.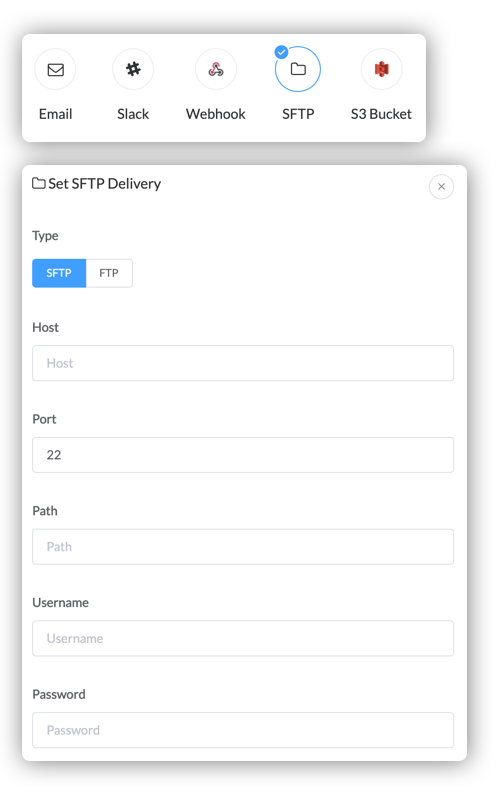 4. Go do things robots can't do. 🤖